Coming to a screen near you!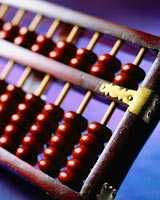 Discover business money management via practical, fun, bite-sized online programs designed with your learning style in mind. Are you a visual learner? A verbal learner? An emotional learner? Don't know? We'll help you find out! These programs are for:
Small business owners, including start-ups,
Non-profit leaders, &
Other executives dependent on financial data without that training & without the time to invest.
Interested? Or need more information, please contact us at info@yourbeancounters.com or call 216-431-2202, ext 302.