What
Our services are designed to create a seamless extension of your in-house staff. We tailor an approach to maximize the resources and expertise you currently have. Options include:
Financial Management Services
"Day-to-Day" Accounting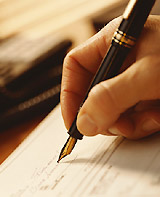 YBC will pay your bills – that you approve, invoice your customers, record your payrolls, and balance your bank accounts. We offer monthly "report cards" presented in a clear, concise format. No accounting gobbledygook. But you sign the checks – not us. So, you remain "in-charge."
With "Day-to-Day" – you can choose:
At Your Place – we "bean count" at your offices, providing ongoing bookkeeping services using your files and your computer, at your offices, following your 'flow.' We do not make management decisions, and you sign the checks. But we do make sure the accounting is proper and on time. We issue monthly financial statements to accurately reflect the results of your decisions. Available on a weekly basis, or as needed, based on the size of your operation, weekly reports of cash, money owed you and money you owe others are included. Monthly bank statement reconciliations are performed and a full financial statement-reporting package is provided. As you grow, you can outgrow us – hire in an employee – we assist with the transition, and you don't miss a beat!

At Our Place – With this option, it's still YOU managing and running your business while we "bean count" – BUT we use our computers, files and facility. You receive all the benefits of the "At Your Place" model, but it's just "At Our Place."
Strategic Accounting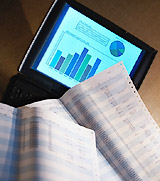 A "Controller" (or "Comptroller" in some industries) is that special, in-house financial teammate or advisor, whose job it is to protect or safeguard your assets, limit your liabilities, tell it like it is, and work with you, your staff, and your advisors to keep things financially healthy – before illness strikes. It's like having your own accounting consigliore! Whether you keep your own records or have a bookkeeper, having just such a set of eyes to make sure the bank accounts are reconciled, the categories are proper, the decisions address the needs and concerns of the organization, the financial statements make sense, and the ratios send the right messages is a great idea. Plus,
Reliable: Competent, prompt and friendly experts allow you to track revenue and expense streams, control assets and track trends within your business.

Available: Available on a monthly basis, with a full monthly financial statement-reporting package provided, along with management and/or board meeting attendance.

Convenient: We make it easy for you by being available to work at your facility, using your own system and files.
Advisory Services
Making $ense of the Numbers
Do you feel like financial reports are in another language? Let us translate for you from Accounting-to-English. You send (by email, fax or mail) the financial reports you need to understand better, and a brief explanation of what your expectations for success are. We then confidentially and discreetly translate the reports you MUST understand into something you feel confident about questioning, managing, or investigating further.
Consulting Services
For when you need an experienced financial professional for a specific project-based or consultative job. Our services include:
Process Design
To establish workable, efficient processes and procedures to maximize effectiveness.

Process Re-Engineering
When growth or other changes mandate a new approach to your processes and procedures, to improve efficiency and effectiveness.

Accounting Computer System Selection
When change requires a new computer system to facilitate your operational accounting or financial reporting needs.

Business Analysis
When a set of eyes with your industry's experience can benefit the methodology your organization uses.

Profitability Analysis
When profitability seems to be moving in the wrong direction and a new perspective would be so helpful.